All of our doctors are licensed and regulated by the Medical Board of California.  Each physician has admitting privileges at St. John's Hospital of Santa Monica, Cedars-Sinai Medical Center, and UCLA-Santa Monica Hospital.  Our office has served this community of families for over thirty years, and all of our staff's children have grown up with us.  We can help you stay connected whether you prefer face-to-face, phone, email, or Twitter, and we do our utmost to be available to our families whenever they need us.  We pride ourselves on having four highly trained physicians who all agree that you know your child best and that we are partners in keeping them as healthy as they can be.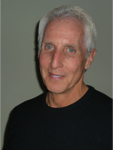 Jay Gordon, MD FAAP
Jay Gordon is originally from Green Bay, Wisconsin (a state where they serve deep fried cheese balls in their movie theaters). He received his M.D. from the Medical College of Wisconsin and did his Pediatric residency at LA Children's Hospital.  He also completed a Senior Fellowship in Pediatric Nutrition at Memorial Sloan-Kettering Cancer Center.  He is Board-Certified in Pediatrics and is a Fellow in the American Academy of Pediatrics.  Jay is passionate about nutrition beginning with infants and breastfeeding, and he was the first male physician to sit for and pass the International Board of Lactation Certification Exam.  Jay lives in Santa Monica, is married to a vegetarian chef, and has one adult daughter.  When he is not practicing medicine or hiking with his family and the dogs, he is always on the soccer field.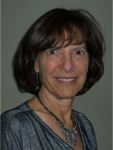 Linda Nussbaum, MD FAAP
Linda Nussbaum is originally from New York, went to medical school at the University of Pennsylvania, and did her Pediatric residency at LA Children's Hospital.  She lives in Santa Monica and is married to Dr. Larry Ross, a specialist in Pediatric Infectious Disease at USC.  Together they have two adult children.  Linda has been practicing pediatrics here at our office since 1985.  She is Board-Certified in Pediatrics and is a Fellow in the American Academy of Pediatrics.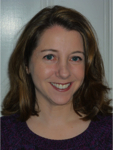 Jody Lappin, MD FAAP
Jody Lappin graduated with honors with a Bachelor's degree in Biology from Brown University. She later earned her medical degree from the Mount Sinai School of Medicine (part of New York University) and completed her residency in Pediatrics at the University of California, San Francisco (UCSF). Jody is Board-Certified in Pediatrics and is a Fellow in the American Academy of Pediatrics. She joined this wonderful practice in 2006. Jody grew up in New Jersey and has traveled the world extensively. She loves Broadway musicals and playing soccer. She is the mother of three spirited young children: her twin girls and their little brother keep her on her toes!


Alessia de Paola Gottlieb, MD
Dr. Alessia de Paola Gottlieb attended college and medical school at Columbia University and Columbia University College of Physicians and Surgeons in New York City. She attended her pediatric residency at Cedars Sinai Medical Center and her pediatric psychiatry fellowship at UCLA. She has been on faculty at New York Presbyterian Hospital, is clinical faculty at UCLA Medical Center and is licensed to practice medicine in New York State and the State of California.
Dr. Alessia de Paola Gottlieb is a medical doctor specializing in developmental pediatric psychiatrist. Dr. Gottlieb is a diplomat of the American Board of Psychiatry and Neurology.